This interview forms part of the Clean Energy Wire dossier on storage. For more on this topic, also read the interview Batteries cut Energiewende costs, spell utility trouble with Kai-Philipp Kairies, director of technical consulting at RWTH Aachen University.
Solarwatt company profile
Solarwatt says it is "the leading German manufacturer of photovoltaic systems, the European market leader in glass-glass modules and one of the largest home battery providers worldwide"
The company was founded in 1993 and is based in the city of Dresden
With around 350 employees in Germany and abroad, Solarwatt generated sales of 70 million euros in 2017 (2016: 65 million euros)
It also has branches in Australia, France, Great Britain, Italy, the Netherlands and Spain
Its majority shareholder is prominent German investor and billionaire heir Stefan Quandt
Clean Energy Wire: The commissioning of Germany's 100,000th home battery storage system bears testimony to the ongoing battery boom. Do you think this trend will continue?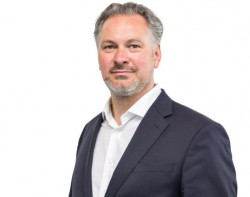 Neuhaus: Energy storage will remain a booming market in the medium to long term. Currently, our impression is that the growth of this market has slowed down somewhat this year from the dynamism of the past two years. The reason might be that there have been no real additional stimuli for storage. If politicians or regulators talk about energy storage, they often seem to have worry lines on their foreheads: 'How should it be done? Is own consumption socially fair?' I find these views somewhat strange. But this is just a phase that will be overcome eventually. The technology has become established anyway – witness the commissioning of the 100,000th home battery storage system – and people will come to realise that it makes total sense. It will soon become a matter of course to consider energy storage in new building projects, or during the modernisation of old buildings.
Only three or four years ago, idealists had to fork out five-figure sums for a battery system that was nowhere near economically viable. But those days are long over. New PV systems still yield large returns, and batteries can be added to them in a way that does make economic sense. These are simply 'cool' systems and they will win the day. We now have 100,000 energy storage systems not because policymakers and regulators use the technology in a dynamic way to solve problems, but rather despite their actions. This shows how 'sexy' the technology has become.
Do you expect a further boost in the coming years, when hundreds of thousands of PV arrays built in the early 2000s will no longer receive the renewables feed-in tariff after 20 years?
These PV installations won't come onto the market overnight, but they are an important factor. The owners will start to think about using their existing PV systems to increase self-consumption, and this is when batteries will come into play.
Solarwatt is active in the residential and small commercial segments only, and this is why the feed-in tariff is basically an obstacle for our storage business, because it requires a lot of bureaucracy to feed a small power surplus into the grid, but it does not bring real advantages for our retail customers. Additionally, the feed-in tariff means that many large PV projects are still being built that are solely aimed at generating high returns. I'm not against projects yielding high returns, but it simply doesn't always make sense to build a large project only because of the feed-in tariff. This is not really what we want, even if this might sound unusual coming from an industry representative.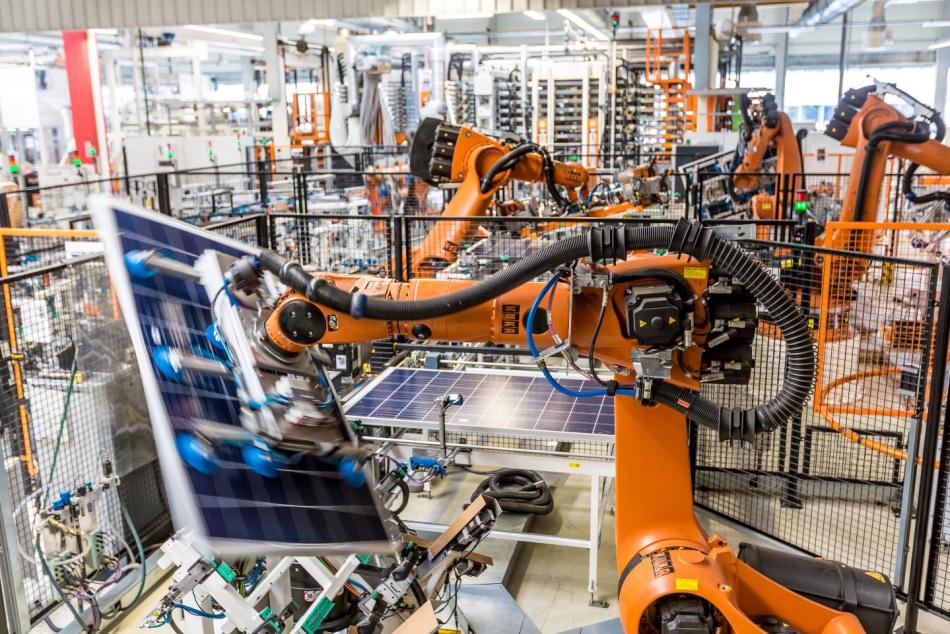 Do you see the need for a greater focus on the systemic requirements of the energy transition as a whole?
I do, yes. The real issue is the next phase of power generation. Coal, gas, and nuclear are technologies that have become obsolete for a variety of reasons. The energy transition is necessary to get climate change under control, and therefore we must identify the areas where renewable generation makes sense, and how much of it is needed. In this context, projects aimed solely at high returns powered by support payments are counterproductive.
Can you identify the policy decisions needed to put things on the right track?
First of all, we have to get rid of overregulation, which has created genuine bureaucratic monstrosities, such as the tenant electricity models. Bringing the energy transition into cities offers huge potentials in theory, but I have yet to see someone who can clear the related legal hurdles in practice.
Private households and small companies should be rewarded for making the right decisions, and I'm not advocating new random financial incentives here. Just one example: buying an oil-powered condensing boiler today is certainly the wrong investment decision, because you tie the house to a fossil source for 10, 15, or even 20 years. There must not be any support for this type of investment – but, sadly, there still is. This policy might have been the right tool 15 or 20 years ago, because it was the best technology available at the time. But today, it's a dysfunctional support system.
As regards energy storage, policymakers must stop unsettling people with discussions on whether the technology is anti-social because users pay less in grid fees, and so on. Policymakers should instead communicate that this is the right technology, and inspire confidence in people that they are doing the right thing.
How is your solar PV business faring?
It's going well at the moment. We believe in glass-glass modules, because they are clearly the better product for residential and small commercial clients, who are prepared to spend, say, 300 or 400 euros on top to take advantage of the technology. We doubled our glass-glass sales in Germany this year compared to the same period last year, and they now account for around 90 percent of our total module sales.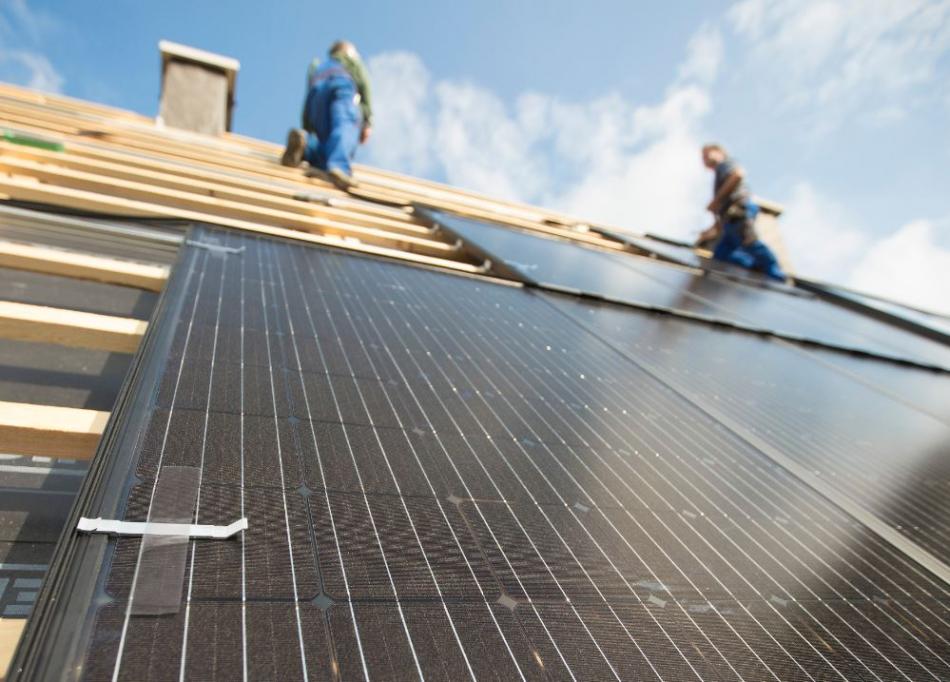 Are you concerned about the end of EU floor prices for Chinese solar modules?
The end of minimum prices will hit us a little later and not quite as hard because of our focus on a particular market segment, and because the characteristics of our modules set them apart from the commodity modules. But, of course, there will be collateral damage. Imagine you are in the business of selling BMW 5 Series cars. If the price of Kia vehicles is suddenly cut in half, it might not affect you directly because you have a different target group. But, nevertheless, at some point the price difference becomes so large that you also have to do something with the BMW 5 Series. That's the situation we're in. And it's crazy because, apart from that consideration, there is no reason whatsoever to lower our prices.   
It's not funny to see [PV modules with a capacity that can be counted in] gigawatts heading towards you that will be sold below production costs. This has the potential to get Europe's remaining producers of commodity modules into serious trouble. For us it's also an issue, but at least we generate around 30 percent of our sales with products such as storage systems and have a strong focus on glass-glass modules. That's why we believe that we are in a relatively stable position.
Luckily, we can also count on our truly committed shareholders, management, and employees. That's why we have a relatively strong staying power, even if it's not limitless.
How important is the German market for Solarwatt?
Germany remains the most important market for us because we still realise around half of our sales here. Germany is also the most advanced market. The systems we have on offer originate here. Germany is currently a technological leader in 'renewables 2.0'. It would be a real scandal if we were forced to watch this leadership migrate towards Asia, while we're still caught up in discussions, because it's already a global market that is highly relevant from an economic and also a climate perspective. Many innovative companies active in this area have attracted venture capital, which means that their business model must fly within a set timeframe. If we need 20 years to get the framework conditions right, these companies will be in trouble.